Schedule Appointment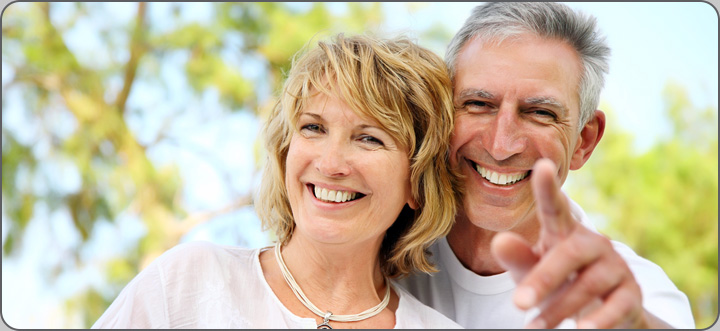 CONTACT INFORMATION

H-7100 Szekszárd, Bródy S. u. 23.
Phone: +36 74 510 885
Mobile: +36 20 952 7701
Schedule Appointment
FULL-MOUTH DENTAL IMPLANTS FROM THE SPECIALIST
HALÁSZ CLINIC is a leading Central European centre for the implant rehabilitation of completely toothless mouths, and is an expert in innovative techniques.
The first dental implant was made at the HALÁSZ CLINIC in 1994. Approximately 8,000 surgeries carried out, the congresses and the learning and experience have resulted in an unsuccessful case rate of less than 1%.
Completely toothless patients
The placement of 6 implants into a completely toothless jaw does not mean that the difficulties of placing one implant to replace a single tooth loss are multiplied by 6. Various and totally distinct aspects must be taken into account. A different approach, knowledge and experience are required right from the time of planning. With a completely toothless mouth, the implant prostheses must meet special requirements: more information.
Between 4 and 8 implants are placed per toothless jaw. For 4 - 6 implants the teeth are replaced with a circular bridge and with 7 or 8 implants several smaller bridges are used. Bone replacement is often inevitable in the upper jaw. Bone replacement is, however, rarely required for a completely toothless lower jaw, with the use of some special methods:
All-on-4
A method designed to rehabilitate the completely toothless jaw with a fixed prosthesis placed on 4 implants in special positions. more information.
NobelGuide – implant placement without surgery?
Implantation without incision, suturing or bleeding, or postoperative pain. More information
The life expectancy of our Nobel Biocare dental implants is 30 to 40 years. We give a 10-year warranty for dental implants and bone replacement. Our clinic also provides warranty for bone replacement!
Visit our photo gallery of some of our completely toothless patients.
Prosthesis with 2 implants: it is more comfortable this way
The removable prosthesis is attached to 2 implants using a clip-on mechanism. While it can always be used in the lower jaw, it is not possible in the upper jaw in every case. Although the prosthesis remains removable, it will be more stable. A 3-year warranty is provided for this solution.